Windstream offers benefits that may be helpful to you as your family grows.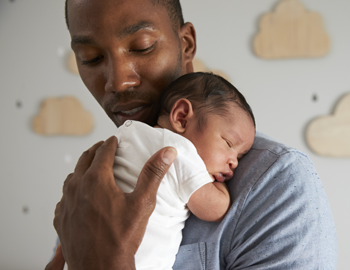 Thinking of having a baby? Now's the time to start getting ready! What you and your partner do before and during your pregnancy will help your baby get the best start possible.
Paid Time Off: Windstream offers paid short-term disability leave and parental leave for the birth and/or adoption of children. Please refer to People Practices in Stream for eligibility and application prior to birth and/or adoption.
Before and During Pregnancy
Progyny – Windstream partners with Progyny to offer a comprehensive and inclusive family building benefit that supports all paths to parenthood. With over 650 clinics, Progyny offers a wide network of specialists and access to the latest technology. Available to those who enroll in a Windstream medical plan, Progyny will coordinate with your medical and pharmacy benefits. No infertility diagnosis is required for eligibility.
After arrival
Having a baby is a qualifying event to make changes to your health insurance. You will need to enroll your baby in insurance and submit life event documentation within 31 days (birth date + 30 calendar days).
What documentation do you need?
Birth certificate – The documentation must include the date of birth, employee and child's name.
Social Security Number – A social security number is not needed for enrolling newborn children. However, the Affordable Care Act requires that Windstream have all dependents SSN on record for reporting purposes. Not having an SSN will result in a tax penalty and may cause issues with processing your claims. Be sure to update your benefit record as soon as your baby's ID number is available. Visit socialsecurity.gov to apply.
Throughout Life
The Magellen EAP – Assistance program offers online resources for parents and family members. From child care to counseling, Magellan can help you find the right help at any age. Visit MagellanHealth.com. Register by filling in Windstream's toll-free program number: 844.838.4868.
Helpful Links
Progyny Phone: 833.505.6171