Express scripts
Express Scripts will continue to provide prescription coverage included with each of the medical plans. For 2018, there will be some plan enhancements to offer you more convenience and cost savings.
Walgreens and CVS will be added to the preferred network of pharmacies with no surcharges, adding on to the existing network of retailers that includes Wal-Mart, K-Mart, Kroger, Target, Costco, Safeway, Albertsons, and Rite Aid.
A 90-day retail option will be available through Walgreens for maintenance medication.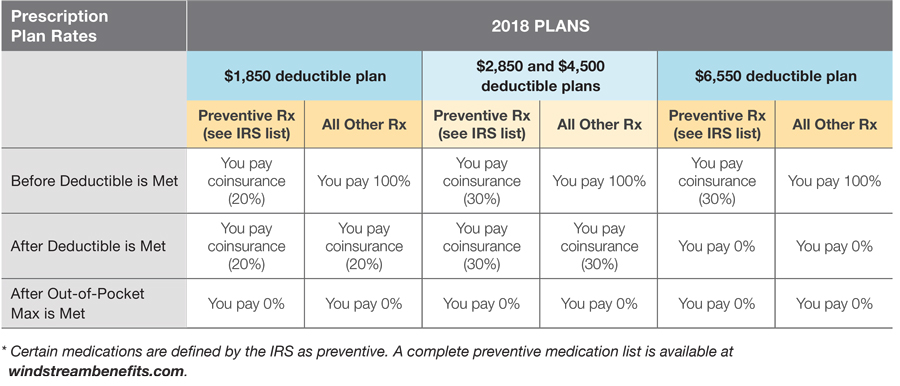 Your costs are capped
Your medical plan's out-of-pocket maximum includes prescription costs. If you reach the out-of-pocket maximum, Windstream pays 100% of your prescription costs for the rest of the year.
Price your prescription
Before you fill a prescription ask your doctor about your options. Generic prescriptions are usually less expensive than name-brand medications. You should also consult with your pharmacist about the cost, as many retailers offer generic discount programs that may save you more.
All prescription costs filed with your insurance card will apply toward meeting your deductible.
You can research the cost of prescriptions by logging in to your Express Scripts account at express-scripts.com.